Study: Mobile driving travel plans
According to new data out from Criteo mobile is driving travel bookings, with bookings via mobile devices increasing about 20% between January and June of this year, and it isn't just the mobile browser that travelers are turning to. Criteo's data finds travel apps are increasing in popularity for travel planners.
"Mobile is the driving force behind the exponential growth in online travel booking and sales, and that's only set to continue in the second half of this year and beyond," said Jason Morse, vice president, mobile product at Criteo. "With smart phones and tablets in nearly every consumer's hands today, travel marketers need to think strategically about developing a highly effective omni-channel marketing experience. That means ensuring the entire consumer experience – from the ads to shopping carts – is mobile optimized. Determining budget across desktop and mobile must be completely fluid because consumers are making decisions in real-time, requiring that the booking experience be streamlined and integrated with mobile-friendly payment systems to ease the all-important path to purchase."
Some interesting takeaways from the report include:
• Smartphone/tablet bookings account for 21% of hotel bookings
• 34% of global consumers use mobiles for peer-to-peer rentals
• Booking values for plane tickets (21%) and care rentals (13%) were higher via mobile than desktop
• 12% of bookings are made in-app
As for which travelers are most likely to use mobile devices to book their trips, the Asia Pacific region leads with more than 20% of bookings made via mobile device. Latin American consumers are adopting mobile planning the fastest with a 42% increase in mobile bookings. Meanwhile in the US and Euope online travel agencies saw bookings increase 50% through the summer months.
ABOUT THE AUTHOR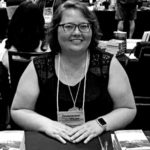 Kristina Knight is a freelance writer based in Ohio, United States. She began her career in radio and television broadcasting, focusing her energies on health and business reporting. After six years in the industry, Kristina branched out on her own. Since 2001, her articles have appeared in Family Delegate, Credit Union Business, FaithandValues.com and with Threshold Media.