Women spend more time and money in gaming apps
According to Flurry, "the mobile gaming audience is not what it used to be". By that, they mean that women are dominating. In their analysis of a selection of mobile games that have reached at least 1.1 million devices, Flurry found that women dominate men in three key areas. Women spend more money on in-app purchases, they spend more time in gaming apps and they are more loyal.
More specifically:
– Women make 31% more in-app purchases than men;
– Women spend 35% more time in gaming apps; and
– Women have a 42% higher 7-day retention rate.
"While the broadening of the mobile gaming base may not be welcome by hardcore male gamers, it brings good news to advertisers seeking to reach their audience," writes Simon Khalaf, president and CEO of Flurry, in a blog post.
"In fact, advertisers are shifting billions of dollars in advertising to the mobile platform with the hopes of reaching the audience that is glued to smartphones and tablets 24/7/365."
In terms of overall gaming, the Entertainment Software Association's latest Essential Facts report found that almost half (48%) of U.S. gamers are female – the closest the genders have ever come to parity. It was only a few years ago (2006/7) when men made up the majority (62%).
ABOUT THE AUTHOR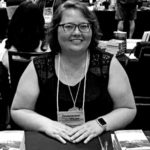 Kristina Knight is a freelance writer based in Ohio, United States. She began her career in radio and television broadcasting, focusing her energies on health and business reporting. After six years in the industry, Kristina branched out on her own. Since 2001, her articles have appeared in Family Delegate, Credit Union Business, FaithandValues.com and with Threshold Media.