Top 3 retail tips to personalize across channels
First, give shoppers a choice.
"The most effective personalization strategy gives shoppers what they want: A choice in how to browse and purchase regardless of device or channel," said Meyar Sheik, CEO and Co-Founder, Certona. "Advanced personalization can give retailers better insight into its customers, which allows them to quickly assess whether the customer is interacting with their brand in-the-moment by creating personalized upsell offers and features that are relevant to that customer. All this can occur in real-time, and that's key to converting browsers into buyers and turning them into loyal customers."
Second, create a re-targeting strategy based on past purchases and cart abandons.
"Personalization can not only deliver meaningful content and product recommendations, but it also serves to draw cart abandoners back to complete a purchase. Customers that abandon shopping carts online or browse products without completing a purchase are missed opportunities for most online businesses. To bring them back, brands must add personalized recommendations with similar product recommendations, and quick view functionality. This can make all the difference between a one-time visitor and a paying customer. Moreover, retargeting allows brands to recoup any losses from cart abandonment and deliver value to returning customers," said Sheik.
Third, ensure the mobile experience is good.
"Personalization is increasingly important for brands' mobile strategies. Retailers must ensure that the mobile experience is consistent and integrated with all other touchpoints. This includes in-store, desktop or social media channels. Retailers that approach mobile in a silo risk delivering an inconsistent experience and missing opportunities for engagement and conversion. Taking it one step forward, mobile data should be tracked alongside activity on other channels. This activity includes browsing and purchase history, location, preferred method of payment or favorite apps. Personalization is the glue that brings all these moving pieces together into one holistic view of the customer," said Sheik.
ABOUT THE AUTHOR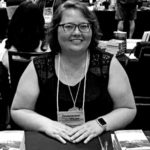 Kristina Knight is a freelance writer with more than 15 years of experience writing on varied topics. Kristina's focus for the past 10 years has been the small business, online marketing, and banking sectors, however, she keeps things interesting by writing about her experiences as an adoptive mom, parenting, and education issues. Kristina's work has appeared with BizReport.com, NBC News, Soaps.com, DisasterNewsNetwork, and many more publications.