Expert: Disconnect between brands, personalization
Kristina: What problem does Dynamic Yield answer for online brands?
Liad Agmon, CEO and Co-Founder, Dynamic Yield: Marketers often find themselves spending upwards of 40% of their time running and analyzing A/B tests. They limit their creative choices because their IT department or team developer simply do not have enough time to add another landing page or content version to test. Additionally, marketers are often focused on specific, time sensitive goals, forcing them to put aside other projects. Dynamic Yield's optimization engine learns the visitor's behavior and utilizes a series of advanced algorithms to automatically allocate "real-estate" per topic for each specific visitor and what elements to show the visitor, resulting in a more relevant online experience, increased engagement, and maximized revenue.
Kristina: There seems to be a disconnect between executives knowing they need to provide personalization and then offering those personalized experiences. What is the disconnect?
Liad: The implementation problem stems from three mains issues. Firstly, companies need to collect large amounts of data in order to implement personalization. Secondly, they need to analyze that data and create actionable insights. Thirdly, they need to integrate this information within their existing content management systems and workflow in order to remove dependence on IT support for personalized campaigns.
Kristina: How do personalized experiences improve engagement and retailers' ROI?
Liad: The immediate impact of personalized experiences is higher revenues per user: more purchases, higher conversion rates and less shopping cart abandonments. But even the long term impact is important to note; higher margins that allow for larger spend on marketing campaigns which in turn lead to more products being sold and better economies of scale result from offering a personalized online experience. Higher user satisfaction and user engagement are both direct results of the tailored experience and lead to an increased brand affinity, repeat purchases and increased ROI.
More from Liad and Dynamic Yield later this week, including the top 3 online personalization tips.
ABOUT THE AUTHOR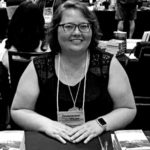 Kristina Knight is a freelance writer with more than 15 years of experience writing on varied topics. Kristina's focus for the past 10 years has been the small business, online marketing, and banking sectors, however, she keeps things interesting by writing about her experiences as an adoptive mom, parenting, and education issues. Kristina's work has appeared with BizReport.com, NBC News, Soaps.com, DisasterNewsNetwork, and many more publications.