Top 3 unique uses for consumer SMS
First, people are using SMS to find/report lost pets. Using Interactive Voice response, Call Fire found many are using text messaging to contact lost pets' owners after typing in ID numbers to their devices.
"Individual counties like Snohomish County are implementing IVR systems to reunite pets with their owners, as well as companies such as MobiPet, which immediately sends out a photo alert by text or email to all registered veterinarians, animal shelters, and pet owners within a 30 mile radius when notified of a lost pet," writes the company.
Second, sports fans are using SMS to order courtside services at their favorite games. They are texting orders and having them delivered to their seats so they never miss a catch, an at-bat or a rebound.
Third, they are opening doors. Literal doors.
"Working with electronic door services, homeowners can equip their residence with smart doorknobs that can be locked and unlocked through SMS. Users text an authentication code, which triggers a signal to unlock or lock the door — anytime, from anywhere. Numerous companies offer this service, including Lockitron and Goji Smart Lock," writes the company.
ABOUT THE AUTHOR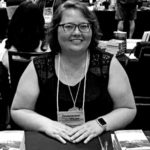 Kristina Knight is a freelance writer based in Ohio, United States. She began her career in radio and television broadcasting, focusing her energies on health and business reporting. After six years in the industry, Kristina branched out on her own. Since 2001, her articles have appeared in Family Delegate, Credit Union Business, FaithandValues.com and with Threshold Media.