Reports: Back to school stressing parents
According to a new survey out from Ebates, back to school thinking is stressing out both parents and kids. Parents, because of the money that will be spent on supplies, clothing, shoes and equipment and kids because they have to wake up early. Some interesting takeaways from the survey include:
• 56% of parents say back to school shopping is the most stressful
• 50% of parents say school/extracurricular schedules are the most stressful
• 69% of teens say getting up early is the most stressful
• 64% of teens say too much homework is the most stressful
Researchers also found, in addition to cost of supplies and clothing, parents stress because of crowded malls and stores while kids stress their parents won't like their style choices.
"For the second year in a row, our annual back to school survey shows that back to school shopping at malls causes stress for both parents and teens," said Kevin H. Johnson, CEO of Ebates, Inc. "At Ebates, we want to minimize the stress and concerns shoppers are faced with, making their shopping experience as easy and affordable as possible. Back to school shoppers can use Ebates.com to find the best deals at over 1600 retailers and to purchase all the hot items on their shopping list in time for the first day of school."
Most (90%) plan to save on back to school costs by using coupons/discounts and cash-back offers.
Meanwhile, Offers.com surveyed back to school families and found that 37% are already shopping for back to school items, with 28% saying they'll buy a few things online as well as in-store.
"This is the earliest we've seen this kind of across the board launch of the Back to School season," said Howard Schaffer, Vice President of Offers.com. "It's the new age of the savvy shopper. Shopping early and online is the new trend among consumers."
Only about one-third say they'll spend over $200 (per child) this year.
ABOUT THE AUTHOR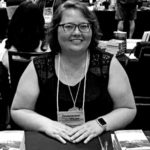 Kristina Knight is a freelance writer based in Ohio, United States. She began her career in radio and television broadcasting, focusing her energies on health and business reporting. After six years in the industry, Kristina branched out on her own. Since 2001, her articles have appeared in Family Delegate, Credit Union Business, FaithandValues.com and with Threshold Media.