Twilio, MarketLive releases to prep brands
First, Twilio is launching the Message Delivery platform, a cloud-based tool using real time SMS and MMS status updates so that brands know when their messaging is delivered to customers. Before the broad launch the platform was used by CarGurus.com who report their messaging was more effectively tracked, which gave them more options to engage with customers.
"Businesses today look to SMS and MMS to connect with their customers and create an experience that matches their customers' expectations. That experience has to be in context and has to be timely," said Jeff Lawson, co-founder and CEO of Twilio. "Message Delivery Information provides more intelligence to help businesses better connect with their customers. This is another example of how we're improving the platform nearly every day. And we can't wait to see what our customers will build next."
Meanwhile MarketLive has launched the MarketLive Implement program; it's a training program for retailers so that they are fully vetted on the company's platforms including MarketLive Refer and MarketLive Connect. Before giving access to the program, clients have to complete a developer program.
As in all of our partnership programs, we will carefully select the integrators with whom we will work and will ensure they are thoroughly trained. We do the homework to ensure that our customers benefit from best of breed solutions and receive an excellent implementation experience," said Ken Burke, founder and CEO of MarketLive, Inc. "MarketLive Implement gives our merchants more options in the marketplace for services work that meets their specific cost and timeframe requirements."
ABOUT THE AUTHOR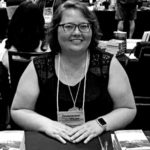 Kristina Knight is a freelance writer based in Ohio, United States. She began her career in radio and television broadcasting, focusing her energies on health and business reporting. After six years in the industry, Kristina branched out on her own. Since 2001, her articles have appeared in Family Delegate, Credit Union Business, FaithandValues.com and with Threshold Media.