eBay research suggests search ads have 'no measurable benefit'
Adverts in search engines have "no measurable benefits" to eBay, found a paper 'Consumer Heterogeneity and Paid Search Effectiveness: A Large Scale Field Experiment' produced by eBay along with researchers from Berkeley and Chicago universities.
The research found that ads in search engines do attract clicks but that consumers would have otherwise clicked on the natural search result. To test this, eBay shut down advertising for its brand-related items on Yahoo! And MSN. This led to a significant uptick in natural clicks.
According to the report, "almost all of the forgone click traffic and attributed sales were captured by natural search". In other words, advertisers were spending unnecessarily on search ads when natural search was just as effective, and free.
"This is strong evidence that the removal of the advertisement raises the prominence of the eBay natural search result," says the report. "Since users intend to find eBay, it is not surprising that shutting down the paid search path to their desired destination simply diverts traffic to the next easiest path, natural search, which is free to the advertiser."
However, for advertisers buying space on search results for generic (non-branded) results the news is somewhat better. eBay's research found that whilst branded search usually showed up on the first page, generic results placements varied. Therefore, unless a site pays there is no guarantee it will show up on the front page.
Of course, every study like this demands some cross-examination. Larry Kim and Marketing Week's Sebastian Joseph have done just that. Both articles are worth a read.
ABOUT THE AUTHOR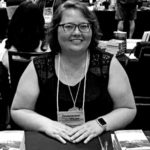 Kristina Knight is a freelance writer with more than 15 years of experience writing on varied topics. Kristina's focus for the past 10 years has been the small business, online marketing, and banking sectors, however, she keeps things interesting by writing about her experiences as an adoptive mom, parenting, and education issues. Kristina's work has appeared with BizReport.com, NBC News, Soaps.com, DisasterNewsNetwork, and many more publications.