Survey: Moms looking for giftcards
What will make Mom happy on Mother's Day? That question will be asked by childrend a million times over the next 11 days. The question merchants are asking, though, is different: what do moms really want – and they have the answer.
Ebates surveyed moms around the US and found that New York moms are most likely to want gift cards (40%) or fine dining (38%) for their special day while LA moms want quality family time (43%) and gift cards (37%). In the Midwest, Chicago moms want more family time (37%) or a meal out (31%) while Dallas moms want family time (45%) or gift cards (38%). Other interesting city-based findings include:
• San Francisco moms want a spa day (45%)
• Boston moms want to have a dinner out (44%)
• DC moms want quality family time (41%) or a clean house (34%)
• Atlanta moms want quality time (51%) or a gift card (44%)
"Every mom is unique and deserves to be rewarded with the gift she really wants on Mother's Day. Shoppers can count on Ebates every year to tell them what that perfect gift is, and deliver cash back on everything they buy, from gift cards and fine dining, to chocolate, jewelry, or a spa day," said Kevin H. Johnson, CEO of Ebates, Inc.
How can merchants capitalize on these wants between May 1 and 11? Highlight the gift card angle. Everyone knows they can head to a store to pick up a physical gift card, but adult children may not live in the same city as Mom – and may not be able to travel. So highlight online gift card options.
Local merchants could even partner with a local florist so children can one-stop-shop for Mom – and drive revenue to both partner locations.
ABOUT THE AUTHOR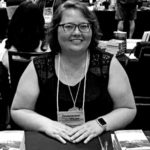 Kristina Knight is a freelance writer based in Ohio, United States. She began her career in radio and television broadcasting, focusing her energies on health and business reporting. After six years in the industry, Kristina branched out on her own. Since 2001, her articles have appeared in Family Delegate, Credit Union Business, FaithandValues.com and with Threshold Media.