Study: Retailers failing at cross channel, for now
Several studies over the past eighteen months have indicated that consumers want more personalization – and they want the personalization and experience to be the same across channels. This means they want the same kinds of offers or product information. The problem is retailers haven't jumped on the trend just yet.
According to new data from the Retailer's Email Moment: How Personalization Can Revitalize Retailers' Email Strategy, RSR Research points to email as one way retailers can begin serving cross-channel, personalized experiences to their customer base.
"Retailers need to get out of the mindset that email is a mass media tool used to reach a shopper's desktop. When done right, email can play a strong role in connecting with individual customers across all touchpoints," said Nikki Baird, managing partner at RSR Research. "For retailers looking to create personalized communications with customers, email poses a much greater opportunity than many give it credit for. And those who are not thinking about email as both a personalization tool and as a bridge between digital and physical are leaving an enormous opportunity on the table."
Some interesting findings from the report include:
• 100% of retailers surveyed say they 'have plans' to implement cross channel, personalized strategies
• 11% say they have implemented these strategies
• 49% say they 'can't keep up' with ways consumers use technology
• Consumers say email is a 'desired communication' channel
ABOUT THE AUTHOR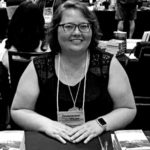 Kristina Knight is a freelance writer with more than 15 years of experience writing on varied topics. Kristina's focus for the past 10 years has been the small business, online marketing, and banking sectors, however, she keeps things interesting by writing about her experiences as an adoptive mom, parenting, and education issues. Kristina's work has appeared with BizReport.com, NBC News, Soaps.com, DisasterNewsNetwork, and many more publications.