Domain trends: Numerical, Alphabetical gaining strength
The full report from Domain Holdings can be found here.
"2014 promises to be an exciting year with increased interest from China, the introduction of new GTLD's, and more inventory becoming available that was never public before," said Alan Dunn, SVP of Acquisitions and Divestments, Domain Holdings.
So early stats from the Domain Holdings report include:
• $3.38 million in Q1 domain sales
• 80% of domain sales are from China and the US
• 45% of sales are new relationship sales
• 14% of sales are numeric domains
• Brandable, LLL.com (and other alphabetical domains) and Financial categories lead
"We believe there is still a very liquid and active investment market for premium domains along with growing demand for the .com version of domains from end users," was written in the report. "While short domains typically do well we saw a big increase in brandable names this quarter resulting from our strong efforts to focus on buyer requests."
Numeric domains are one area that is seeing significant growth. Domains like 11.com have increased in demand from overseas clients, specifically in China. About 14% of sales in Q1 were for numeric domains.
ABOUT THE AUTHOR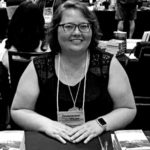 Kristina Knight is a freelance writer based in Ohio, United States. She began her career in radio and television broadcasting, focusing her energies on health and business reporting. After six years in the industry, Kristina branched out on her own. Since 2001, her articles have appeared in Family Delegate, Credit Union Business, FaithandValues.com and with Threshold Media.