How to use community Q&A to increase your reach
Kristina: How does this kind of interface improve the customer experience?
Ude Ledergor, Head of Marketing, Yotpo: This tool builds a community and improves the customer experience in two big ways: 1) New or potential shoppers get to interact with previous shoppers to better understand the products before they buy, increasing their confidence and likelihood of buying. 2) Previous shoppers are driven back to the store to answer questions, where they form a community of experts, adding to their sense of self-worth as they are given an ideal opportunity to shop again and become a returning customer.
Kristina: Before offering this kind of contact, what should brands do to prepare?
Udi: Store owners need to understand that depriving your customers of transparent feedback channels on your products and services is not an option anymore. If you don't provide your customers with the platform they need to do this, they will simply do it off-site, where you have even less control over what is being said about your brand and less of an opportunity to follow and interject the conversation. Today's consumer expects the brands he loves to be open, honest, and provide multiple channels of communication, both between customers and the brand, as well as between past and future customers.
ABOUT THE AUTHOR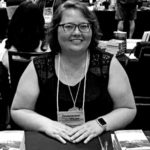 Kristina Knight is a freelance writer based in Ohio, United States. She began her career in radio and television broadcasting, focusing her energies on health and business reporting. After six years in the industry, Kristina branched out on her own. Since 2001, her articles have appeared in Family Delegate, Credit Union Business, FaithandValues.com and with Threshold Media.