Twitter a 'dangerous game' for companies neglecting their presence
The new Multichannel Customer Experience Study just released by Eptica reveals that consumers' choice of contact method to reach companies they are not already a customer of is shrinking. Their research found that 55% of companies in the UK offered just two contact channels – normally email and Twitter.
"Our research shows that, for most companies, the idea of multichannel customer engagement is a distant dream," said Olivier Njamfa, CEO, Eptica. "Many appear to have focused resources on particular channels, ignoring others. This not only risks alienating customers but actually pushes up costs, as they run silo-based, inconsistent, channel by channel activity that is more expensive than a single, multichannel operation."
Worse still, of the 100 leading UK firms evaluated on their ability to answer 10 routine questions via the web as well as their speed and accuracy responding to email, Twitter and web chat, only 39% were able to answer customer service questions asked via Twitter. That's despite more than three-quarters (76%) of those businesses having a presence on the platform.
According to Njamfa, "when it comes to Twitter companies are playing a dangerous game by establishing a presence and then failing to engage with customers. This could well backfire, leading to negative feedback spreading through the social network and damaging their overall brand."
Other key findings from the study include:
– The % of questions answered by the top 100 UK companies online in 2011 was 50%; this has now risen to 63%;
– Response to email is slowing and now stands at nearly 3 days (61 hours, 39 minutes) compared to just 20 hours and 41 minutes in 2011;
– The Entertainment sector was the fastest to answer email in 22 hours, 19 minutes whereas the Banking sector was slowest taking 190 hours, 17 minutes;
– One retailer (electronics) took just 7 minutes to successfully answer a question.
ABOUT THE AUTHOR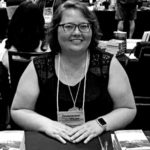 Kristina Knight is a freelance writer with more than 15 years of experience writing on varied topics. Kristina's focus for the past 10 years has been the small business, online marketing, and banking sectors, however, she keeps things interesting by writing about her experiences as an adoptive mom, parenting, and education issues. Kristina's work has appeared with BizReport.com, NBC News, Soaps.com, DisasterNewsNetwork, and many more publications.