Releases mark interest in data, interactivity
Neustar's release, PlatformOne, integrates real time customer data so that campaigns and ads are more highly targeted and personalized. This, of course, can increase the engagement factor, pushing campaign ROI higher.
"The complexity of the marketing ecosystem grows almost daily. Advertisers must grapple with a proliferation of online and offline devices and channels, and make sense of a tsunami of audience and media data," said David Jakubowski, SVP Marketing Solutions, Neustar. "PlatformOne combines up-to-date, authoritative customer information with media insights, enabling marketers to activate against the data to drive increase user reach & increased sales. In essence, it's an 'easy button' to help marketers quantify the value of their media spend both offline and online."
The platform includes media and customer intelligence tools.
Meanwhile Visible Technologies is pushing a social solution into place which should help marketers better use social data in the online space. The new features are part of the Visible Intelligence platform and work to better search and define customer's social data; this, in turn, allows brands to better target content and information to their customer base.
"As social media becomes a go-to channel for customer interaction and support, the need for real-time social analysis of sites like Facebook, Twitter and forums has become imperative," said Richard Pasewark, CEO of Visible Technologies. "Marketers are looking to minimize the time it takes to review their global landscape and quickly analyze what campaign, program or messaging changes are required to meet their business goals in specific geo-locations and languages."
Finally, Yahoo has released their Motion ads, a format with combines animations to formerly static display ads – in one example a Kraft Singles ad is made to look as if a grilled cheese sandwich is steaming.
"We believe that when you combine beautiful images with elegant animation, it creates a very powerful form of brand storytelling. And when brands have a flexible canvas to design beautiful ads, we see experiences that engage our readers more and ultimately drive higher results for advertisers," writes Yahoo.
ABOUT THE AUTHOR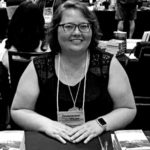 Kristina Knight is a freelance writer based in Ohio, United States. She began her career in radio and television broadcasting, focusing her energies on health and business reporting. After six years in the industry, Kristina branched out on her own. Since 2001, her articles have appeared in Family Delegate, Credit Union Business, FaithandValues.com and with Threshold Media.