Americans abandon purchases in-store after 8 minutes waiting in line
Retailers need to do more to keep impatient shoppers from leaving their store, never to return. More than three-quarters (77%) of Americans surveyed by Omnico Group said long queues in-store would make them less likely to return.
After eight minutes, Americans were likely to drop their basket or abandon their trolley and leave the store, found the study.
That's two minutes more patience than the British can muster. Omnico's 2013 study of British behavior, found that the average shopper age between 16 and 24 will wait in line for six minutes before giving up. Among older shoppers, over the age of 55, the time before patience runs out is shorter at five minutes and 46 seconds.
The take-out from the research is that retailers must implement new technology to improve customers' in-store experience. The top three technologies noted are self-checkout, free Wi-Fi and click-and-collect.
"Omni-channel solutions enable brick and mortar retailers to accelerate their growth in challenging conditions and provide new opportunities to win back customers from pure-play online shops," said Bill Henry, Omnico Group's chief executive officer. "Retailers that embrace omni-channel technology and offer seamless customer journeys to the shopper have a very bright future."
ABOUT THE AUTHOR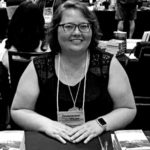 Kristina Knight is a freelance writer based in Ohio, United States. She began her career in radio and television broadcasting, focusing her energies on health and business reporting. After six years in the industry, Kristina branched out on her own. Since 2001, her articles have appeared in Family Delegate, Credit Union Business, FaithandValues.com and with Threshold Media.