Lack of product information turning online shoppers away
The new research from GS1 UK, a UK-based not-for-profit organization committed to standardizing global location, transport and trading standards, reveals that 42% of 2,000 shoppers surveyed have abandoned an online purchase due to a lack of information provided.
"The benefits of product information standards for retailers, manufacturers and most importantly consumers, cannot be underestimated," says David Smith, solutions manager, digital at GS1 UK.
A quarter (24%) of shoppers said they don't trust product information provided online as much as they do that given in-store and 50% have abandoned an online purchase because they don't trust the retailer.
"In the online environment," said Smith, "missing key information used for product identification is the equivalent of being out-of-stock in a physical store."
In an effort to address the problem GS1 UK is working to develop global industry standards that can be implemented across all media channels including online, mobile and offline. Barcodes could provide the information shoppers demand and ensure seamless and consistent experiences across all channels.
"There's no doubt that the rapid pace of digital and social media will continue to transform the way consumers think, behave and interact with each other and with businesses," said Smith. "For the retail sector, the implications are huge. Brand leaders of tomorrow will need to provide a seamless, integrated and trusted purchasing experience across channels, or risk losing out to others that do."
ABOUT THE AUTHOR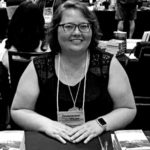 Kristina Knight is a freelance writer based in Ohio, United States. She began her career in radio and television broadcasting, focusing her energies on health and business reporting. After six years in the industry, Kristina branched out on her own. Since 2001, her articles have appeared in Family Delegate, Credit Union Business, FaithandValues.com and with Threshold Media.