InMobi: Mobiles consuming 6 hours of media each day
According to the new InMobi study 97 minutes of the six hours spent with digital content are spent via mobile device, with 81 minutes spent watching television and 70 minutes spent 'online'. Radio, magazines and tablets clocked fewer than 45 minutes each. However, even more time is expected to be spent via mobile, according to consumers' survey responses.
• 21% say they'll increase time spent on social media via mobile devices
• 20% say they'll increase time spent with entertainment
• 16% say they'll increase the time spent with games
• Email, shopping and local search were also noted as areas in which consumers plan to move to mobile
How is a brand to engage these mobile users? First, by knowing that most mobile users (61%) say they are 'as comfortable' with mobile advertising as they are with television; more than three-quarters (87%) say they've noticed mobile ads in the past. About half say they've 'noticed' in-app ads, 40% have noticed search engine results/ads and 27% video websites.
Some of the most interesting findings, though, are in how consumers are responding to mobile ads. Nearly 80% say seeing a mobile ad has increased their awareness and 70% say mobile ads have helped 'create a favorable opinion' about a brand or product. Nearly half have been influenced to buy a product.
ABOUT THE AUTHOR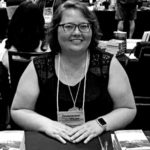 Kristina Knight is a freelance writer based in Ohio, United States. She began her career in radio and television broadcasting, focusing her energies on health and business reporting. After six years in the industry, Kristina branched out on her own. Since 2001, her articles have appeared in Family Delegate, Credit Union Business, FaithandValues.com and with Threshold Media.