Brits not tuning out from traditional TV sets
Recent research from Irdeto, presented at CES 2014, found that more than half of U.S. consumers believe the television could be ousted by mobile devices within the next decade. Their survey of 1,000 U.S. adults aged 18 and over, conducted in late December, 2013, found that more than half (53%) expect smartphones and tablets to replace the television set by 2022 and 31% think it might happen a lot soon – within one to five years.
According to Richard Frankland, Irdeto VP of Sales, Americas, "we have reached a point where not only are devices as important to consumers as televisions, but a generational clash is also occurring between the demand for live programming and over the top services"
However, television viewing figures in the UK covering the whole of 2013, compiled by the marketing body for commercial television in the UK – Thinkbox – found that the traditional television set remains the main device on which Brits watch programming, accounting for 98.5% of total viewing.
The remaining 1.5% is accounted for by tablets and laptops and is only up slightly from 2012 when it was 1.2%.
"New screens are making TV even more convenient for viewers and creating new opportunities for advertisers," says Lindsey Clay, Thinkbox's Chief Executive. "But, the more we learn, the clearer it becomes that the TV set will remain our favorite way to watch TV – especially as on-demand services become more available on the best screen."
ABOUT THE AUTHOR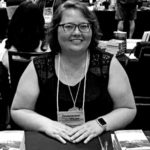 Kristina Knight is a freelance writer based in Ohio, United States. She began her career in radio and television broadcasting, focusing her energies on health and business reporting. After six years in the industry, Kristina branched out on her own. Since 2001, her articles have appeared in Family Delegate, Credit Union Business, FaithandValues.com and with Threshold Media.