Survey points to obsolete televisions within a decade
In a survey of 1,000 U.S. adults aged 18 and over, conducted in late December, 2013, more than half (53%) said they expect smartphones and tablets will replace the television set by 2022 and 31% think it might happen a lot soon – within one to five years.
According to Richard Frankland, Irdeto VP of Sales, Americas, "we have reached a point where not only are devices as important to consumers as televisions, but a generational clash is also occurring between the demand for live programming and over the top services".
Among younger media consumers between the ages of 18 and 24, services such as Netflix have become popular as there is a preference to watch an entire series in a short period of time instead of having to wait a week or more between episodes. A Harris Interactive survey of television streamers conducted in November, 2013, found that 61% regularly binge on television series and more than three-quarters (79%) say watching multiple episodes in one sitting makes a show more enjoyable.
Other key findings from Irdeto's survey include:
– Two-thirds (65%) prefer to watch television content live at the time of broadcast whether they watch on a mobile device or on a television;
– The majority of consumers believe Smart TV will be the device on which they watch content in the future as opposed to gaming consoles (6%), hybrid streaming devices (6%), mobile devices (5%) and dongles such as Google Chromecast (2%);
– While 16% are not interested in newer viewing technology, 18% are 'very interested' in 4K television sets and 40% 'somewhat interested'.
ABOUT THE AUTHOR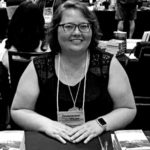 Kristina Knight is a freelance writer based in Ohio, United States. She began her career in radio and television broadcasting, focusing her energies on health and business reporting. After six years in the industry, Kristina branched out on her own. Since 2001, her articles have appeared in Family Delegate, Credit Union Business, FaithandValues.com and with Threshold Media.