Responsive design not used by world's top airlines
Research conducted by travel event 'Travel Technology Europe' found that most travel firms (83%) expect to spend more on new technology this year. In particular, 72% of that increased spend will be directed at mobile.
One has to wonder if the airlines will be investing in responsive design because, according to 8 Million Stories, not one has implemented responsive design, despite it being Google's top recommendation for mobile.
Out of the UK's top 11 airlines, just one – Thomas Cook Airlines – uses responsive design. Implemented in November last year, conversions from the newly designed flythomascook.com website have already risen by over 30%.
According to 8 Million Stories, there are multiple reasons why airlines have been slow to adopt responsive design.
"It isn't always that simple for airlines to implement," says Simon Heyes, strategy and marketing director of 8 Million Stories. "Scheduling IT and development time, aligning web change schedules, realigning and changing current booking systems are all factors that prevent many airlines diving into responsive design."
ABOUT THE AUTHOR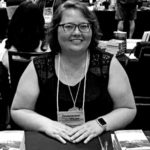 Kristina Knight is a freelance writer based in Ohio, United States. She began her career in radio and television broadcasting, focusing her energies on health and business reporting. After six years in the industry, Kristina branched out on her own. Since 2001, her articles have appeared in Family Delegate, Credit Union Business, FaithandValues.com and with Threshold Media.