Report: Transition screens important for mobile
Transition screens might include information about what the customer did – clicked a link, leveled up in a game, liked a product, etc – or they might hold contextually relevant content.
"This insight demonstrates the opportunity for mobile publishers, both app and web, to dramatically increase brand advertising engagement through effective ad delivery by introducing ads with contextual transition screens," said Chris Cunningham, co-founder and CEO of appssavvy. "Audiences spending time on mobile devices is not enough to satisfy brand advertisers, especially when only offered standard banner ads. Our technology has identified the ability to increase effectiveness, while, importantly, delivering advertising in a unique way that when the user receives, they do so positively and engage."
"As an activity-centric platform, our core focus has been reaching audiences at a time they are most receptive to advertising and aligning ad delivery with the user experience," said Michael Burke, co-founder and president of appssavvy. "This insight proves that through innovation, there is an opportunity to take mobile advertising beyond its current status today serving mainly direct response and app advertising."
Meanwhile, mobile gaming continues to gain popularity with consumers. App Annie's portable gaming report shows that Amazon's Kindle Fire is a favorite with gamers, beating out other Android tablets using Google Play; Android and Apple devices are growing closer in user numbers, but Apple's users are spending more. The App Annie report shows Apple users out-spent Google Play user revenue three to one.
ABOUT THE AUTHOR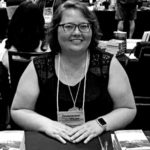 Kristina Knight is a freelance writer with more than 15 years of experience writing on varied topics. Kristina's focus for the past 10 years has been the small business, online marketing, and banking sectors, however, she keeps things interesting by writing about her experiences as an adoptive mom, parenting, and education issues. Kristina's work has appeared with BizReport.com, NBC News, Soaps.com, DisasterNewsNetwork, and many more publications.