Mobile website and app experiences lagging behind desktop
Analysis of data from more than 460,000 households in the UK reveals there is a four point gap in satisfaction levels between the country's top 10 retailers' websites (77) and mobile/apps (73).
"This is the first year that we've reported on the customer satisfaction performance of the UK's top 10 mobile e-commerce retailers at a company level," said Eric Feinberg, senior director of mobile at ForeSee, commenting on the release of the ForeSee Experience Index (FXI). "The findings are insightful and clearly show how the top mobile sites are lagging behind the top website counterparts."
None of the retailers' mobile websites scored 80 or more, the threshold for excellence. Marks & Spencer and Tesco top the chart for satisfaction, both scoring 75 points, followed by Sports Direct and NEXT in joint second place with 74 points. Only supermarket chain Tesco registered a mobile website higher than its desktop version.
With consumers relying more and more on their mobile device to conduct research, a bad mobile experience has the potential to drive potential customers to competitors, says Feinberg. While shopping in-store, or 'showrooming', almost two-thirds (64%) of consumers accessed a retailers' website via their mobile device.
Other findings from ForeSee's survey include:
– 46% of consumers said they used their mobile device while shopping to research products;
– 20% made purchase from their mobile device;
– 15% used their mobile to compare products and prices while shopping in a store;
– Highly satisfied mobile shoppers are 69% more likely to purchase from that retailer in the mobile channel and 53% more likely to buy via another channel.
"With mobile growing exponentially in importance as a gateway interface between retailers and their customers, it is critical that retailers give customers a great experience – and nothing less than that provided by their website offering will do," says ForeSee's UK managing director, Ben Stollard. "Consumers make no distinctions between channels and they expect the experience of interacting with a retailer to be seamless."
ABOUT THE AUTHOR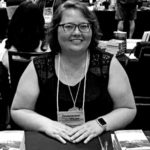 Kristina Knight is a freelance writer based in Ohio, United States. She began her career in radio and television broadcasting, focusing her energies on health and business reporting. After six years in the industry, Kristina branched out on her own. Since 2001, her articles have appeared in Family Delegate, Credit Union Business, FaithandValues.com and with Threshold Media.