Millennial, Boomer shoppers more alike than you might think
Millennials (age 18-32) and Boomers (age 49-67) may be generations apart but when it comes to shopping using new technology and media they are not as different as many might think.
In fact, the vast majority of both Millennials (90%) and Boomers (86%) regularly research products online. The differences lies in the way in which information is accessed. Millennials are more likely to research via smartphone (60%) whereas Boomers are twice as likely to research in newspapers and magazines (38%).
Millennials rank word-of-mouth highly for product recommendations whereas Boomers are swayed more by advertising and sales representatives.
Both age groups have similar concerns when making purchases with both focusing primarily on quality or price/value and both preferring to purchase travel online. Here the difference lie in those items they deem a priority. Millennials put travel and apparel at the top of their list for increased spending this year while Boomers are more focused on necessities such as packaged foods and insurance.
When it comes to the use of social media, both Millennials and Boomers are using the channel with female Millennials and Boomers using Facebook at an almost identical rate (90%).
"While it is beneficial to understand the similarities and differences between generational groups, it is also important for marketers to look beyond these over-arching categories," says Lesley Books, Radius GMR Senior Vice President. "Nuances such as gender require at least as much attention when it comes to engaging both Boomers and Millennials."
ABOUT THE AUTHOR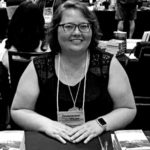 Kristina Knight is a freelance writer based in Ohio, United States. She began her career in radio and television broadcasting, focusing her energies on health and business reporting. After six years in the industry, Kristina branched out on her own. Since 2001, her articles have appeared in Family Delegate, Credit Union Business, FaithandValues.com and with Threshold Media.