Why brands need more than CPM based metrics
Kristina: I was able to catch a glimpse of a new eyetracking study that indicates most people are blinded to online ads – what is a brand to do when people don't 'see' them?
Eric Holmen, CMO, Invoca: In mobile advertising, one way to combat banner blindness is including a phone number in paid content. If, for example, a consumer is looking to buy a satellite TV subscription, including a phone number in a Google ad offers a click-to-call action on the consumer's smartphone that is a much more immediate and actionable button than having to type through a web form.
Kristina: Some experts say CPMs are pushing eyes to ads, but are those 'eyeballs' driving conversions?
Eric: Essentially, cost-per-impression (CPM) measures eyeballs on ads, but doesn't take conversions into account. Many marketers are paying for ads based on how many people have seen them, but often, these ads will be seen by consumers who are not qualified or interested in buying their product. This is an inefficient and expensive system for marketers. Relying on the "click here and buy" mentality is Hail Mary-marketing and doesn't consider all the factors that lead down the purchase path like conversations needed for a complex or big-ticket item.
Kristina: One strategy you've noted is to include or improve click-to-call options. Why is the inbound call channel so important to marketing automation?
Eric: Although often maligned among marketers as burdensome and not measurable, inbound calls are proven revenue generators. Marketers know that calls typically generate higher quality leads than those that come from online web forms or click-throughs. In fact, a 2012 BIA Kelsey Group study found that consumers are 10 times more likely to make a purchase if they pick up the phone than if they simply click a link. This is especially true for complex or big-ticket items, where conversations are necessary for consumers to make a purchase. The inbound call channel represents a $10 billion market opportunity, so it is critical for marketers to make inbound calls part of their multichannel strategy. If marketers ignore the call channel, they're ignoring millions of dollars in missed sales and customer relationships.
More from Eric and Invoca, including how brands can encourage more conversions from customers.
ABOUT THE AUTHOR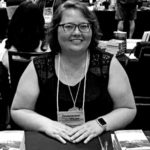 Kristina Knight is a freelance writer with more than 15 years of experience writing on varied topics. Kristina's focus for the past 10 years has been the small business, online marketing, and banking sectors, however, she keeps things interesting by writing about her experiences as an adoptive mom, parenting, and education issues. Kristina's work has appeared with BizReport.com, NBC News, Soaps.com, DisasterNewsNetwork, and many more publications.