Value of price comparison providers revealed
An analysis of customer acquisition data from two retailers, Chemist Direct and Made.com, found that a large percentage of price comparison-generated sales came from new customers.
In the case of Chemist Direct, three-quarters of price comparison-generated sales were from new customers and for London-based designer furniture retailer, Made.com, that figure was 61%.
New web analytics technology now provides marketers with an alternative to the 'last cookie wins' industry standard by enabling a deeper delve into online metrics to attribute customer acquisition to the first touchpoint within a customer journey.
Such insights have enabled Become Europe to attribute a significant ratio of new customers to price comparison websites and to expose "the interplay between all marketing channels and campaigns, allowing retailers to see exactly which sites customers visit prior to making a purchase".
"The high ratio of new customers making purchases who were originally alerted to these retailers by a price comparison website confirms the power of indirectly influencing a customer's shopping decisions – the value of price comparison providers extends beyond just the cost of sale," says Michael Rausch, General Manager at Become Europe.
ABOUT THE AUTHOR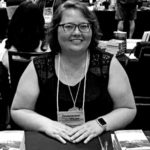 Kristina Knight is a freelance writer based in Ohio, United States. She began her career in radio and television broadcasting, focusing her energies on health and business reporting. After six years in the industry, Kristina branched out on her own. Since 2001, her articles have appeared in Family Delegate, Credit Union Business, FaithandValues.com and with Threshold Media.