Top 3 global ecommerce trends for 2014
Shoppers around the globe are doing more shopping online each day. This gives ecommerce brands a nearly unending supply of new customers, in the online and mobile spaces. Which brings us to the first prediction: more small businesses will push into the mobile space.
According to Michael Lee with Alibaba 2014 will see more low- or no-cost mobile platforms and solutions hit the online space, giving SMBs more choice.
Lee also believes more B2B brands will shift their focus from China to other areas of the world.
"When most people think of global trade, they still think "China." But in 2014 other areas of the e-commerce world will continue to gain traction–such as Brazil and MENA (Middle East and North Africa). We'll see more business opportunities in these areas and more studies done on how to explore those markets," said Michael Lee, Director of Global Marketing and Business Development of Alibaba.com.
Lee's final prediction: that more brands will take their products to market direct.
Traditionally Chinese suppliers made products for buyers and white-labeled them. In 2014, we'll see these suppliers building their own brands and selling them directly to consumers. While "Made in China" has lacked prestige as a label, this will change as Chinese manufacturers pay more attention to the rising consumer purchasing power worldwide, devoting more resources to developing brands that can compete on a global stage," said Lee.
ABOUT THE AUTHOR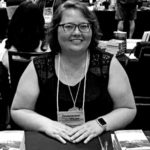 Kristina Knight is a freelance writer with more than 15 years of experience writing on varied topics. Kristina's focus for the past 10 years has been the small business, online marketing, and banking sectors, however, she keeps things interesting by writing about her experiences as an adoptive mom, parenting, and education issues. Kristina's work has appeared with BizReport.com, NBC News, Soaps.com, DisasterNewsNetwork, and many more publications.