Expert: How to improve customer experience
"The dominance of mobile technologies and social media has created feedback loops that are spontaneous and public — whether it's someone who responds to your SMS survey or writes a negative tweet about your company. Acting equally quickly to respond and improve these relationships has become a make-or-break necessity for companies focused on customer experience," said Michelle de Haaff, Medallia's VP of Marketing. "As text analytics of unstructured data becomes more and more accurate and scalable in the coming year, these companies will be able to close loops faster than ever before."
de Haaff believes much of this feedback could be delivered thanks to geo-fencing. To this point, most retailers have used geo-fencing to target specific ads to people within a certain radius of their store. She believes now retailers will begin using geo-fencing to send surveys and feedback forms to customers who can then offer instant feedback in exchange for coupons or discounts.
And, one more trend in the customer experience space: CEM software that gives brands the ability to split-test on smaller groups of shoppers.
"CEM software allows companies to do this on a hyper-granular level. A hotel chain could put a new entertainment system in rooms on one floor and see how the experience of customers in those rooms differed from those in others. A large retailer could change the checkout experience in one location to see if it could improve customer satisfaction in all its stores. By leveraging CEM technology in this way, A/B testing has a whole new future in the offline world," said de Haaff.
ABOUT THE AUTHOR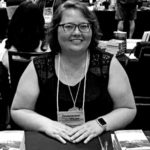 Kristina Knight is a freelance writer with more than 15 years of experience writing on varied topics. Kristina's focus for the past 10 years has been the small business, online marketing, and banking sectors, however, she keeps things interesting by writing about her experiences as an adoptive mom, parenting, and education issues. Kristina's work has appeared with BizReport.com, NBC News, Soaps.com, DisasterNewsNetwork, and many more publications.