Why mobile brands need testing
Kristina: What kinds of issues can testing identify?
Daniel Toubian, Principal Consultant, Retail and Consumer Brands, Maxymiser: Testing, through segment discovery, can help brands identify the different behavioral preferences of their visitors, as well as provide data on the experience each of these segments is looking for via mobile. This is extremely important, as consumers tend to use each mobile device (smartphone vs. tablets) for very specific activities and the psychology behind those actions is completely different from one another. Some moms may use their smartphone to buy school supplies, while single 20-something men may use their tablets while already traveling to research complementary products such as car rental or hotels. Then there could be a segment of visitors who use their smartphones in real-time to find a physical location of a restaurant. Because mobile consumers are often multitasking, easily distracted and high expectations, it's that much more important for the mobile experience – whether it's on a mobile site, a tablet site, a responsive design site or a mobile app – to be easy-to-use and navigate, personalized, seamless, fast and relevant.
Kristina: Mobile is probably one of the most interactive ad tools to date, because consumers are so in-tune with their devices. What kinds of insights does mobile testing identify?
Daniel: Before brands jump onto the mobile ad bandwagon, the experience on each mobile device needs to be addressed. This is something that a lot of brands are reversing and, as a result, they're spending their marketing dollars in the wrong place. Optimizing and personalizing the mobile experience can provide deep insights into each segment of customers and their behavior/actions. Once marketers have those insights at their arsenal, they can then target their mobile ads for each segment (that matters to the business), while also determining the optimal threshold for promotions. For example, a promotional offer for 10% off a certain product/item could yield more profit than messaging that offer with monetary value.
Kristina: How can testing impact/improve a brand's mobile strategy?
Daniel: Testing is always better than throwing ideas out in the air and seeing what sticks. The "spray and pray" tactic has no value and could end up costing a brand millions of dollars of misspent marketing dollars, resources and staff time. Testing and real-time data must become a brand's right hand tools to determine what their customers really want and what experiences will drive growth to the bottom line.
ABOUT THE AUTHOR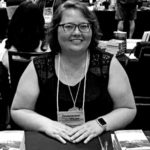 Kristina Knight is a freelance writer with more than 15 years of experience writing on varied topics. Kristina's focus for the past 10 years has been the small business, online marketing, and banking sectors, however, she keeps things interesting by writing about her experiences as an adoptive mom, parenting, and education issues. Kristina's work has appeared with BizReport.com, NBC News, Soaps.com, DisasterNewsNetwork, and many more publications.