Research reveals gender gap in top marketing positions
Despite 75% of marketing professionals being female, just 7% make it to director level, compared with twice as many men (18%), according to research conducted among 1,300 marketing professionals in the UK by marketing recruitment specialists EMR.
The same gender gap can also be observed among those achieving head marketing roles – 25% of them filled by men versus 12% by women.
It's not surprising to find that, between the ages of 30 and 49, the gap widens further. That's because many women are taking time out to have families. During this time, disparities in salary are also evident, with men being better rewarded. However, the research points to men being more money-oriented while women, concerned with child care and all that goes with caring for a growing family, are happier with flexible working hours. Furthermore, despite smaller salaries, more female marketers (54%) are satisfied with their job than men (51%) in comparable roles.
"At the start and end of their careers, women are relatively level with their male counterparts but their career progression is slowing down in the middle – most likely because of having children and responsibilities of childcare," says Simon Bassett, EMR managing director.
"Companies don't want to lose talented staff so will do what they can to keep them. In the case of men, this tends to be a financial incentive as they are more driven by pay. And while more female marketers said they are satisfied with their job, the difference in the number of men and women getting bonuses sends out a poor message about equality within the industry."
ABOUT THE AUTHOR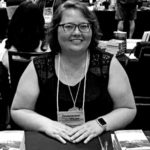 Kristina Knight is a freelance writer based in Ohio, United States. She began her career in radio and television broadcasting, focusing her energies on health and business reporting. After six years in the industry, Kristina branched out on her own. Since 2001, her articles have appeared in Family Delegate, Credit Union Business, FaithandValues.com and with Threshold Media.