Mobile: Just one out of 50 UK retailers has a responsive website
As numbers of mobile devices swell, and more are to come in the form of wearable technology such as glasses and watches, the demand for responsive web design – where content on the site automatically adapts to the device being used – can only climb.
Yet few retailers in the UK are currently providing consumers with such convenience. Out of 50 retailers studied by digital commerce solutions provider Venda, just ONE – electrical retailer Currys – hosts a responsive website.
Furthermore, almost a quarter of the retailers still do not have a mobile optimized website including, incredibly, Apple. Half are hosting mobile websites under a different URL structure to their existing website.
"It's increasingly obvious how a range of mobile devices are changing the way people shop online – in fact almost half of our traffic comes from a mobile or tablet device," says Chris Thomas, Manager Director of footwear retailer Cloggs. "Mobile browsing is often a customer's first step when making a purchase, but a bad browsing experience can mean retailers losing customers at an early stage of the buying decision."
ABOUT THE AUTHOR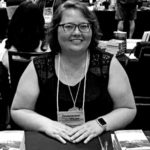 Kristina Knight is a freelance writer based in Ohio, United States. She began her career in radio and television broadcasting, focusing her energies on health and business reporting. After six years in the industry, Kristina branched out on her own. Since 2001, her articles have appeared in Family Delegate, Credit Union Business, FaithandValues.com and with Threshold Media.