80% of retailers fail to send triggered emails after cart abandonment
Of the 40 U.S. and U.K. retailers assessed for dotMailer's research, a whopping 80% did not send an email triggered by shopping cart abandonment. Those retailers are missing out on an opportunity to tempt customers back to the website and potentially passing by billions in revenue.
Of the 20% of retailers that did send out triggered emails in response to an abandoned cart, all arrived in customer's inboxes within 48 hours – 50% within 24 hours and 25% within the hour. The quicker a triggered email is sent, the less chance that customer has to go and shop elsewhere.
Unfortunately, many retailers aren't factoring mobile into the mix, with just 50% sending out triggered emails that are optimized for viewing on a mobile device.
According to the report, "Email Marketing Through the Purchase Journey: A Benchmark Report", "little real effort was made to sell the products beyond just presenting them". Some retailers even failed to reference the item abandoned in their email message.
dotMailer provides a few tips on how to get the best out of emails triggered by cart abandonment:
– Highlight any value offers for price sensitive customers;
– Use urgency to motivate purchase, "this item may sell out";
– Ensure email is mobile-friendly;
– Send emails within one hour of abandonment, so that shoppers don't have a chance to find the same item somewhere else;
– Use images of abandoned items to jog customers' memory;
– Ensure alternative customer contact information is included.
ABOUT THE AUTHOR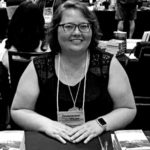 Kristina Knight is a freelance writer based in Ohio, United States. She began her career in radio and television broadcasting, focusing her energies on health and business reporting. After six years in the industry, Kristina branched out on her own. Since 2001, her articles have appeared in Family Delegate, Credit Union Business, FaithandValues.com and with Threshold Media.