54% of extreme cyber-bullying takes place on Facebook
Yesterday I watched with dismay as a new Facebook Page called "High School Gossip" found its way into the newsfeeds of many New Zealand teens. Why dismay? This Page was set up purely to attack, degrade and, ultimately, bully high school students. It contained slanderous and, it appears, fabricated accusations of a sexual and personal nature in which high school students were tagged. Some comments told tagged student to kill themselves, others reveled in the hardships and problems of others but all were bullying taken to the extreme.
Today, with relief, I saw that Page has been taken down, thanks to the efforts of a large group of local New Zealand Facebook users.
Cyber-bullying is a problem the world over and, according to a new report from children's charity Ditch the Label, Facebook is where much of it plays out. Over half (54%) of 'extreme cyber-bullying' take place on the social network. Ask.fm and Twitter were also found to be domains favored by bullies.
"I think there's a tendency for older people to think that cyber-bullying is a lesser form of bullying because there is this idea you can delete a comment or you can block it and it's gone," said Ditch the Label founder Liam Hackett.
"But actually, we have seen that content becomes viral very quickly and when comments are put out on a public platform it can be more distressing for the victim because a lot of people are exposed to this content, so it's incredibly harmful."
Incredibly, more than a million young people in Britain are subjected to extreme online bullying every day, according to the report for which 10,000 people between the ages of 13 and 22 were surveyed.
Liam Hackett founded Ditch the Label after being a victim of bullying himself. He notes how bullying is evolving with social media access.
"Historically bullying went on in the classroom and it stopped when you got home," he said, "but now there's no escape for young people."
Other key findings from the report include:
– 37% of young people experience cyber-bullying on a highly frequent basis;
– 20% experience 'extreme' cyber-bullying on a daily basis;
– Cyber-bullying has been found to have catastrophic effects on the self-esteem and social lives of up to 70% of young people;
– Young males and females are equally at risk.
ABOUT THE AUTHOR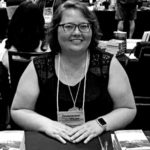 Kristina Knight is a freelance writer with more than 15 years of experience writing on varied topics. Kristina's focus for the past 10 years has been the small business, online marketing, and banking sectors, however, she keeps things interesting by writing about her experiences as an adoptive mom, parenting, and education issues. Kristina's work has appeared with BizReport.com, NBC News, Soaps.com, DisasterNewsNetwork, and many more publications.