Which ad formats are putting off your website visitors?
A negative experience is not what you want your website deliver. However, if you are using flash take-over ad units that is precisely what you are giving visitors. In fact, over half (55%) of those surveyed by Toluna for Adblade would be driven away by such an ad format.
Overall, 82% of consumers believe that online ads are harmful to their experience, at least some of the time. As well as flash take-over ad units, right-rail banners (10%) and video pre-roll (9%) were also off-putting.
However, ad units within a slideshow (2%), text links (2%) and bottom of article placements (5%) were the least likely to provide a negative website experience.
In terms of banner ad placement, 66% cited middle of the page as the most obtrusive, followed by top of the page (19%) and right hand side (10%), while bottom of the page was, once again, the least obtrusive.
"The survey shows that consumers are very aware of ads on the sites they visit, but they have clearly-defined limits for what does and doesn't have a negative impact on their experience," said Ash Nashed, CEO and co-founder of Adblade.
"Advertisers today are looking for new ways to reach and engage with consumers online while publishers are simultaneously looking to increase their ad revenue. Both parties need to keep the audience's best interests in mind while pursuing these goals."
ABOUT THE AUTHOR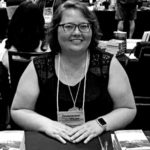 Kristina Knight is a freelance writer with more than 15 years of experience writing on varied topics. Kristina's focus for the past 10 years has been the small business, online marketing, and banking sectors, however, she keeps things interesting by writing about her experiences as an adoptive mom, parenting, and education issues. Kristina's work has appeared with BizReport.com, NBC News, Soaps.com, DisasterNewsNetwork, and many more publications.