70% of mobile search users engage with click to call
A survey of 3,000 mobile search users who recently made a purchase in one of seven verticals – travel, restaurant, retail, finance, auto, local services and technology – reveals that click to call buttons motivate interaction.
A significant number (70%) of searchers using mobile search used click to call directly from Google's search results. Furthermore, searchers used click to call whether it appeared within paid or organic searches.
Ads on Google search generate a massive number of calls – over 40 million each month. And, says Google, the majority (75%) of calls last longer than half a minute and most average six minutes, suggesting mobile searchers are keen to learn in-depth information. In fact, most calls from click to call are from consumers who are all but ready to do business. The research found that click to call was most important to mobile searchers who were in the process of researching (52%) or ready to buy (61%).
But why are searchers using click to call when they could visit a website or use other channels, such as email? For 6 out of 10 mobile searchers (59%) it was the need for speed that motivated them to use click to call, while 57% wanted to speak to a real person and 54% said they needed more information than a website could provide.
The top three reasons for calling a business were to check business hours (52%), make a reservation or schedule an appointment (51%) and enquire about inventory, availability or booking information (47%).
Brands that don't have a click to call button on search results risk sending searchers to the competition. One in 4 (41%) of mobile searchers will check out other brands in the event their chosen brand has no click to call, and another 41% will be left annoyed and frustrated, damaging brand perception.
"It's clear from our findings that driving phone calls should still be a priority for businesses in every industry. Businesses can easily help mobile searchers get in touch by attaching call extensions to their mobile search ads," says Adam Grunewald, Google Mobile Marketing Manager. "While the presence of the call button in organic results depends on a number of factors, you can schedule your mobile search ads and call extensions to show only at relevant times or only in specific searches. Advertisers can also view call specific reporting metrics from their call extensions to identify areas to further optimize performance."
Check out Google's research findings online, with verticals broken out and more in-depth statistics.
ABOUT THE AUTHOR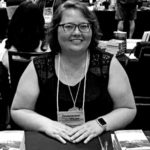 Kristina Knight is a freelance writer with more than 15 years of experience writing on varied topics. Kristina's focus for the past 10 years has been the small business, online marketing, and banking sectors, however, she keeps things interesting by writing about her experiences as an adoptive mom, parenting, and education issues. Kristina's work has appeared with BizReport.com, NBC News, Soaps.com, DisasterNewsNetwork, and many more publications.