Youngsters believe future of the high street store is as a showroom
Stores in the UK have had to close down through recession and, says Amaze, "due to massive changes in how people use technology". According to the findings to date in their five year "Amaze Generation" study of 10-15 years olds and their use of technology, the high street has little chance of recovering in the wake of technology's grip.
Instead, a wider choice, convenience and the ease with which mobile and Internet shopping can be conducted will lead to the inevitable – a high street, not of stores in which purchase decisions will be made and carried out, but of showrooms in which browsers can find products they want and then use technology to have shipped to their door.
The high street will be "quieter", say the youngsters, adding that "most shopping will be done online due to people being lazy and thinking it's easier to do it at home. There will be lots of fashion stores around and expensive designers".
"The shopping habits of the Amaze Generation has undergone a revolution, with shopping online clearly gaining in popularity," says Natalie Gross, CEO at Amaze. "Whilst the use of mobile for shopping has yet to take hold with this generation, it will be extremely interesting to see how this develops given the overall increasing popularity of the device. This savvy, technologically connected age group are clear about what they want – ease of use, convenience and choice."
Recent research in the U.S. has found that the combination of growing smartphone use, consumers' determination to find the lowest price and the ability to make purchases on smartphones while in-store is resulting in brick and mortar retailers losing buyers to savvy e-tailers like Amazon in unprecedented numbers.
ABOUT THE AUTHOR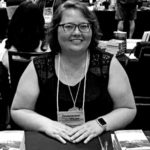 Kristina Knight is a freelance writer based in Ohio, United States. She began her career in radio and television broadcasting, focusing her energies on health and business reporting. After six years in the industry, Kristina branched out on her own. Since 2001, her articles have appeared in Family Delegate, Credit Union Business, FaithandValues.com and with Threshold Media.