MarketLive: Paid search supplanting organic?
According to the MarketLive Mid-Year Benchmark paid search visits are now accountable for one-third (30%) of total search engine visits, an increase of 4% over 2012 numbers. The research also gives a number to paid search revenue: paid search now accounts for 44% of total search engine visit revenue.
"The first half of 2013 brought a continued uptick in conversion and maintained Q4 2012 momentum. After more than a year of relatively modest improvements, the conversion lifts of the past three quarters arenoteworthy. Although rates vary seasonally and by sector, all but the home and brand verticals posted clear and unambiguous lifts in both Q1 and Q2. The beauty and health and brand manufacturer sectors were each outstanding performers, posting 16% and 14% respective conversion rate increases. Although conversion fell by 6% in the home category, given the surge in traffic of more than 35%, a single digit rate drop is not unusual," is written in the report.
Much of the growth, according to the report, is in the mobile sector where more consumers are using smartphones and tablets to find product information and finalize purchases. Other interesting findings include:
• Average order size is down 1.5% to $151.51
• Overall conversion rates are up over 5%
• Cart abandon and check-out abandon rates are down between 1% and 3%
"The apparel, footwear and accessories sector, which already maintained the lowest average 'bounce' rate (2012)…showed dramatic improvement, dropping 16%," was written in the report. "Careful attention to landing page optimization, deep linking tactics, site-wide promotion cues and brand differentiating content are just a few of the ways to keep consumers browsing beyond their first page."
ABOUT THE AUTHOR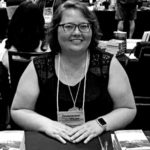 Kristina Knight is a freelance writer based in Ohio, United States. She began her career in radio and television broadcasting, focusing her energies on health and business reporting. After six years in the industry, Kristina branched out on her own. Since 2001, her articles have appeared in Family Delegate, Credit Union Business, FaithandValues.com and with Threshold Media.