How many Twitter profiles does a brand need?
New research from Brandwatch reveals that the number of brands using multiple profiles on Twitter has significantly increased over the last three years – from 7% to 63% – and is up 28% on last year.
So, what is driving this increase? From an examination of various brands' Twitter use, including Dell, it appears that having a separate Twitter account for each department or function of a company is how brands utilize the microblogging platform.
Dell, for example, has 44 different Twitter accounts ranging from that of the CEO to their corporate blog, the social media outreach team and the PartnerDirect program. Ricardo Guerrero, responsible for the creation of the Dell Outlet Twitter Program believes that the more Twitter accounts the less confusing and more convenient it is for consumers to get in touch with the people most able to address their query.
Most brands with multiple Twitter profiles have a mix of accounts that allow for consumer engagement as well as the broadcasting of news or company, product information.
"Having different Twitter accounts makes a brand more human, as the customer knows it is a person on the other end and that they are specialists in resolving the problem you are facing," writes Brandwatch marketing executive, Gina Horton, on the company's blog.
"This is a perfect example of how businesses are turning social, consumers are no longer passive to a brand's message: we talk back, and we'd rather be talking to a person."
ABOUT THE AUTHOR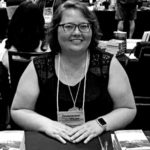 Kristina Knight is a freelance writer based in Ohio, United States. She began her career in radio and television broadcasting, focusing her energies on health and business reporting. After six years in the industry, Kristina branched out on her own. Since 2001, her articles have appeared in Family Delegate, Credit Union Business, FaithandValues.com and with Threshold Media.