Forecast: 2013 Holiday spend to push $640 billion
In 2012, holiday shoppers spent nearly $579 billion; the predicted 11% increase would push retail spending to more than $640 billion. Here's the breakdown from the inaugural Baynote/etailing group 2013 Holiday Survey:
• Most retailers believe 2013 holiday shoppers will spend later in the year
• 38% believe holiday spending will increase between 11% and 20%
• 53% believe mobile channels will show 'significant' transactions
"We wanted to take the pulse of the retail industry as it prepares for the 2013 holiday season and gain a deeper understanding of how marketers plan to increase holiday season revenue and profitability," said Dan Darnell, VP of marketing and product, Baynote. "The inaugural survey provides a benchmark for retailers currently finalizing promotional strategies for the upcoming holiday season, and we hope that the findings are useful to retailers of all sizes."
Mobile, the survey predicts, will drive much of the growth through the 2013 holiday shopping season. In fact, 38% of retailers believe that mobile will push more shoppers into brick-and-mortar stores, especially those all-important omni-channel buyers.
"By using mobile as a tool to drive discovery, in-store purchases and overall customer experience, retailers will increase customer connectivity and be able to provide information and incentives that will encourage customers to complete transactions and engage with the brand post-sale," said Darnell
About one-third say mobile will account for at least 10% of holiday sales. But, don't look to social for increased revenue growth. According to the research retailers expect 'minimal' revenue from social channels.
As for how retailers plan to engage over the holidays – flash sales, free shipping and BOGO offers are likely to abound through the 2013 holiday season. One-third of retailers say they'll begin promotional offers before October 1.
ABOUT THE AUTHOR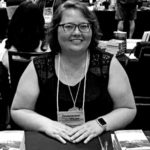 Kristina Knight is a freelance writer with more than 15 years of experience writing on varied topics. Kristina's focus for the past 10 years has been the small business, online marketing, and banking sectors, however, she keeps things interesting by writing about her experiences as an adoptive mom, parenting, and education issues. Kristina's work has appeared with BizReport.com, NBC News, Soaps.com, DisasterNewsNetwork, and many more publications.