Elance: More businesses using freelancers to expand globally
In the past, freelancers were hired to help businesses control payroll costs. Now, according to the new Global Online Employment Report from Elance the 'cost savings' reasoning is down 45%. SMBs are now hiring freelancers to fill skill gaps.
New data out from Elance shows more business are looking for remote workers – and willing to pay for it. Both global hiring and freelance wages improved by better than 50% through the first half of 2013. The Elance data suggests technical and creative pros have the best chance of winning freelance contracts.
"Demand for technical and creative freelance talent continues to accelerate on Elance," said Fabio Rosati, CEO of Elance. "The ability to hire the best available person online, just-in-time is becoming an essential strategy for agile businesses of all sizes."
The data also shows:
• 89% of businesses 'supplement with freelancers' to gain a competitive edge
• Half of businesses are hiring freelancers for long-term commitments
• 45% of businesses look to freelancers to expand into new markets
Data scientists and statisticians are making the most headway into the freelance area, with demand up 200%. Mobile/software app development freelancers are also pushing into the for-hire space, as well and online security pros.
ABOUT THE AUTHOR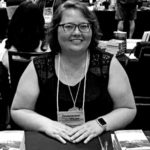 Kristina Knight is a freelance writer based in Ohio, United States. She began her career in radio and television broadcasting, focusing her energies on health and business reporting. After six years in the industry, Kristina branched out on her own. Since 2001, her articles have appeared in Family Delegate, Credit Union Business, FaithandValues.com and with Threshold Media.