Vengeance is motive for 23% of online complaints
Research (translated from Dutch) into 2,000 social media complaints across 10 industries by Amsterdam-based marketing agency TNS Nipo reveals who complains, why, and how complainants want their issues handled.
It may surprise readers to learn that it's not women who are the most likely to complain online – it's older men, say TNS Nipo. Furthermore, while 30% of people take to the Internet to vent their angst, 23% post purely out of vengeance.
Motive also denotes where a complaint will be made. TNS Nipo found that consumers seeking vengeance are more likely to post to a social network rather than a corporate website, probably because the social environment is likely to lead to more people seeing their gripe.
Marketers should be just as aware of the reasons for social media to be used by consumers. Almost three-quarters (71%) cited failing traditional customer service as a reason. While social media is an effective customer service channel when properly implemented and monitored, much could be done to spread the load by providing efficient telephone and email support.
Consumers view their interactions on social media as the last chance a company will get to put right any issues. With traditional customer service channels failing, it is often an exasperated consumer that airs their grievances via social channels, and businesses must be prepared to respond in ways, and within timescales, consumers expect.
Recent research from social customer service software firm Conversocial found that 81% of companies are now responding to consumers' customer service requirements via Twitter and 80% on Facebook. Half of companies are resolving all customer service issues on social, without redirecting them to another channel such as email or telephone.
ABOUT THE AUTHOR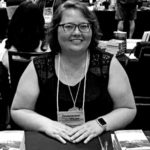 Kristina Knight is a freelance writer with more than 15 years of experience writing on varied topics. Kristina's focus for the past 10 years has been the small business, online marketing, and banking sectors, however, she keeps things interesting by writing about her experiences as an adoptive mom, parenting, and education issues. Kristina's work has appeared with BizReport.com, NBC News, Soaps.com, DisasterNewsNetwork, and many more publications.