Social media customer service response rates up 143% YoY
In the second quarter of this year, brands answered 62% of questions asked in social media environments. That's a significant rise (143%) on the 30% answered in the second quarter of 2012.
Back in 2011, just 5% of questions posed on social media were answered.
The most-improved industry in terms of responding to consumers via social media is airlines. A year ago, just over half (55%) of queries were answered but this has taken off and now the industry boasts a 79% response rate.
The finance and telecommunications industries aren't far behind with 78% and 75% response rates respectively.
In terms of the biggest performance leap from year to year the fashion industry stands out with a 40% increase.
"Now that companies are responding to user questions, customers are eager to post their concerns on brands' pages. Many fans do not have the time to wait for answers through standard channels, such as call centers or email, so they expect prompt replies from customer care representatives through social," writes Teisha Seabrook on the Socialbakers blog.
"In fact, the number of questions asked on brand pages on Facebook has increased by 85% over the last year. Some brands may want to consider implementing a 24/7 customer care team, if necessary, into their social strategy."
ABOUT THE AUTHOR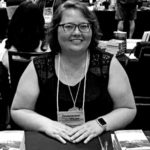 Kristina Knight is a freelance writer based in Ohio, United States. She began her career in radio and television broadcasting, focusing her energies on health and business reporting. After six years in the industry, Kristina branched out on her own. Since 2001, her articles have appeared in Family Delegate, Credit Union Business, FaithandValues.com and with Threshold Media.