Research reveals increasing interest in opt-in retail SMS
Textlocal's survey of 2,000 consumers in the UK reveals that SMS is a mobile user's primary activity. The 'Mobile Customer Experience' report found SMS/text messaging above email, apps, social, gaming, music, web, and even voice calls in mobile usage priorities.
The total number of people opting in to retail messaging on mobile devices is expected to reach 7.18 million by the end of 2015, growth of 38%. While women are more likely to opt-in to retail messaging, men are more open to receiving regular messages than women.
"Consumers want to feel in control, not spammed in their personal space, so it's up to retailers to make sure they truly understand how best to reach their followers with a view to turning them into regular shoppers," said Darren Daws, managing director of Textlocal.
Textlocal's research also involved businesses. It found that 40% use mobile as part of marketing strategy, even though 65% said they own an opted-in mobile database.
Rob Townsend, Textlocal's marketing director, believes many businesses have yet to fully understand the opportunities mobile presents.
"Given the central role mobile plays in our lives, it's likely consumers would expect brands to communicate with them via this medium – and our research bears this out," Townsend told Mobile Marketing Magazine. :"If you're already running a CRM programme via email and offline, why wouldn't you add mobile to the mix?"
ABOUT THE AUTHOR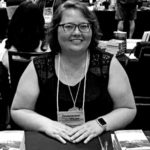 Kristina Knight is a freelance writer based in Ohio, United States. She began her career in radio and television broadcasting, focusing her energies on health and business reporting. After six years in the industry, Kristina branched out on her own. Since 2001, her articles have appeared in Family Delegate, Credit Union Business, FaithandValues.com and with Threshold Media.