More women gamers age 18+ than boys age 17 or younger
Forget the teenage boy stereotype. Research by gamers' social media network, Pixwoo, reveals today's gamers in the UK are rather more grown up. The average gamer in the UK is 35, married or in a long-term relationship, earns $35,000 a year and plays games on their consoles for up to 12 hours a week.
Furthermore, gaming is no longer the reserve of boys and men. Just as many women indulge in video gaming as a hobby, found the research.
Other insights into today's gamer include:
– Has one child;
– Drives a Ford, Vauxhall or BMW;
– Owns two different consoles;
– Owns 18 games;
– Has two rows a week with their partner about gaming;
– Has five online friends in the gaming community.
"This snapshot into the lives of ordinary gamers disputes many myths about the pastime, showing how integrated gaming is into our daily routine," a spokesman for Pixwoo said.
Similar demographics in the U.S.

Across the pond in the U.S., the findings of a survey conducted by the Entertainment Software Association found that women are into video gaming almost as much as men – 45% vs. 55%.
In fact, women above the age 18 and above represent a significantly greater proportion of the gaming population (31%) than boys age 17 or younger (19%).
"This new data underscores the remarkable upward trajectory for video games. It is an entertainment form enjoyed by hundreds of millions of consumers worldwide," said Michael D. Gallagher, president and CEO of ESA, the trade association that represents the U.S. video game industry.
"A diverse and energized consumer base, remarkable new hardware, and outstanding software all combine to foster growth for our industry."
In light of the recent surveys, marketers should ensure that advertising and social engagement for games and consoles does not ignore this valuable, and growing, female audience.
ABOUT THE AUTHOR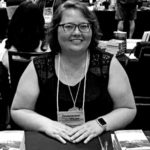 Kristina Knight is a freelance writer based in Ohio, United States. She began her career in radio and television broadcasting, focusing her energies on health and business reporting. After six years in the industry, Kristina branched out on her own. Since 2001, her articles have appeared in Family Delegate, Credit Union Business, FaithandValues.com and with Threshold Media.