Epsilon: Mobile drives email open, click rates
Email open rates increased 18.6% year-on-ear to 31% in Q1 2013, found Epsilon. The firm concludes the mobile channel as the key driver.
Click rates were also found to have increased, reaching 5.1% in Q1 2013, suggesting, says Judy Loschen, VP of digital analytics at Epsilon, "that more marketers are recognizing their consumers' mobile behaviors and preferences and are focusing on optimizing their email creative and content for the mobile web".
The report's 'Triggered Email Trends' found use of triggered messages, which include welcome emails and order details/confirmations, was up 41.1% year-on-year, now representing 3.3% of total email volume. For 12 of the 13 industries analyzed by Epsilon, an increase in triggered email click rates was observed.
"Marketers leveraging triggered messages are taking advantage of a moment of engagement to create a stronger experience for a consumer," said Loschen. "In Q1 we noted an even more significant increase in triggered email click rates when compared to BAU [Business As Usual] than previous studies. Nearly every industry category analyzed had a lift – from 70% up to 442%."
ABOUT THE AUTHOR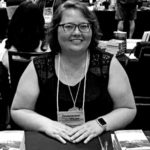 Kristina Knight is a freelance writer based in Ohio, United States. She began her career in radio and television broadcasting, focusing her energies on health and business reporting. After six years in the industry, Kristina branched out on her own. Since 2001, her articles have appeared in Family Delegate, Credit Union Business, FaithandValues.com and with Threshold Media.