Will Dad get his wish on Father's Day?
According to two new reports out this week, probably not. Not because Dad isn't loved, but because we may not understand just what he wants.
Meanwhile, a new survey from BuyVia sheds another lightsource on what Dad really wants this Father's Day – and the scoop may surprise many. Researchers surveyed 1000 dads and found that about half of dads want to simply spend the day with family – dinner out, attending a sporting event and spending the day at the park topped their list.
"This year's survey shows that enriching the family experience is important to today's Dad," said Norman Fong, CEO and Co-Founder of BuyVia. "Yes, he's interested in receiving the hottest tech products like a new state-of-the-art flat screen TV, Google Glass, or the Sony PS4, but the survey also showed that most of the technology he covets can be used at home with his family. So gift givers should think twice about more traditional gifts such as ties, golf clubs or tickets to a game."
Other interesting findings include:
• 15% are planning a family outing/event for Father's Day
• 32% say they'll give dad a card
• 35% say they'll spend up to $50 on Dear Old Dad
Meanwhile, new data from EBates notes that more than half of women (54%) believe dads want power tools for Father's Day when what Dad really wants are gift cards.
"We heard the expression 'Men are from Mars, Women are from Venus,' but perhaps these results show that we're all from the same planet – Earth," said Ebates CEO, Kevin H. Johnson. "All kidding aside, we know our customers need help buying the right Father's Day gift, and that dad wants something different every year."
ABOUT THE AUTHOR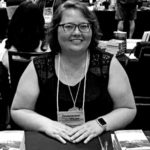 Kristina Knight is a freelance writer based in Ohio, United States. She began her career in radio and television broadcasting, focusing her energies on health and business reporting. After six years in the industry, Kristina branched out on her own. Since 2001, her articles have appeared in Family Delegate, Credit Union Business, FaithandValues.com and with Threshold Media.