Reports: Consumers staying connected, sharing more online
First, from SocialTwist, data that we already suspected: we're sharing more. According to their data more than 55% of Brand Advocates share brand information through email while fewer than 3% are sharing via Facebook. However, most product referrals (52%) come from Facebook.
The Connected Consumer in 2013: Brand Advocacy Trends from 100% Social Campaigns report studied how consumers advocated for and shared some of their favorite brands, including Barnes & Noble and Kimberly Clark. According to the report 3.2 million consumers and that those referrals shared that deal/product with more than 9 million friends.
As for how consumers are staying connected, that, too, is happening online. This is underscored by data out from BuyVia which shows more than three-quarters (78%) of Americans plan to take a summer vacation this year. According to the report the bulk of Americans don't plan to have a working vacation this summer – but they do expect to 'remain connected'. According to their new report 94% of Americans plan to 'stay connected' this summer, most via smartphone, but to friends and family rather than work.
"The smartphone market has become an essential means to communicate with others, whether people are at home or on vacation," said Norman Fong, CEO and Co-Founder of BuyVia. "It's becoming clear that Americans are unable or unwilling to disconnect, and this summer's vacation season will be no different. The interesting take away from this research is that they are compelled to stay in touch with family and friends, not out of the necessity to work."
For those who will work while on vacation, BuyVia's findings include:
• 69% of American's won't work while on vacation
• 31% say they'll likely 'only check email' on vacation
• 47% say they'll work sparingly – between 30 minutes and 2 hours, daily, while on vacation
ABOUT THE AUTHOR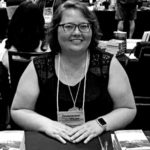 Kristina Knight is a freelance writer with more than 15 years of experience writing on varied topics. Kristina's focus for the past 10 years has been the small business, online marketing, and banking sectors, however, she keeps things interesting by writing about her experiences as an adoptive mom, parenting, and education issues. Kristina's work has appeared with BizReport.com, NBC News, Soaps.com, DisasterNewsNetwork, and many more publications.