Mediahub/Mullen, Millennial Media partner
Through the partnership Mediahub/Mullen will integrate new advertising products and ad units from Millennial Media into their mix, giving mobile marketers more choice for their ad space. They'll also use Millennial's customized data reports for performance grades across their campaigns.
"Mobile has become an essential part of the advertising mix," said Gina Preziosa, VP, Group Digital Media Director at Mediahub/Mullen. "We're always looking to bring new opportunities to our clients, and by partnering with Millennial Media, we'll have the ability to get ahead of the curve and implement new technologies before they hit the wider market."
Marcus Startzel, Chief Revenue Officer at Millennial Media said, "Whether this is mobile video, rich media, or using data to more effectively target the right consumers, Mediahub/Mullen has seen tremendous success in the past, and they have played an instrumental role in helping bring their clients up to speed in the mobile space."
As for which areas of the mobile space are hottest this summer, new data out from Millennial Media's latest SMART Report shows the telecom space continues to be a go-to for mobiles with vertical spending up 102% (Q1 2013 vs Q1 2012). In all 8 mobile verticals increased spending by more than 100%. Other interesting findings from the SMART report:
• 45% of campaigns on Millennial Media included app downloads as a post-click action
• 12% of campaigns used 'interactive action' – like screen shaking or swiping
• 83% of restaurant campaigns include Store Locator options
• 70% of restaurant campaigns allow on-site search
ABOUT THE AUTHOR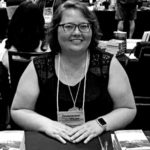 Kristina Knight is a freelance writer based in Ohio, United States. She began her career in radio and television broadcasting, focusing her energies on health and business reporting. After six years in the industry, Kristina branched out on her own. Since 2001, her articles have appeared in Family Delegate, Credit Union Business, FaithandValues.com and with Threshold Media.