The rise and rise of mobile coupons
Mobile-generated retail spend could top 15% of retail e-commerce by the end of this year. That's extraordinary considering that, back in 2010, mobile commerce accounted for just 3% of e-commerce. By the end of 2012 that figure had risen to 11%, according to comScore, or $18.6 billion in consumer spending.
However, the rise in m-commerce seems inevitable alongside smartphone adoption figures. Today, the number of U.S. smartphone users using mobile coupons is 29.5 million, a significant rise from 2010 when 7.4 million used mobile coupons. By 2014, this figure is expected to rise further to 47.1 million, according to the BI Intelligence report.
There are also signs that mobile coupons have become more accepted among demographics not usually prone to coupon-clipping. Displaying a coupon at check-out on the latest iPhone is, after all, more de rigueur than fumbling for a clipped piece of paper in a silk-lined Moschino handbag. Furthermore, recent research from Deloitte shows that most (94%) consumers continue to be cautious about their finances with 92% saying they are now 'more resourceful' with spending.
Younger mobile users are also driving mobile coupon use. A recent survey of U.S. college students, conducted by Study Breaks and Campus2Careers, found that this demographic are increasingly turning to their mobile devices to seek out money-saving deals and coupons. Over half (51%) use their mobile device to "always" (20%) or "often" (31%) seek out deals and coupons. Just 10% said they "never" did so.
According to the BI Intelligence report, "For close to 50% of 12-17 year old smartphone owners, the smartphone is their primary internet access device. It follows that for younger consumers mobile commerce and buying via smartphones and tablets will be a habit and much less of a novelty than it is for older consumers".
Just as important as consumer adoption, is marketing's adoption of mobile coupons. Marketer innovation and experimentation, even among formerly reticent consumer packaged goods brands, is, says BI Intelligence, key to mobile couponing's success.
In return for communicating with consumers via a channel they expect, even demand, and one to which they're almost permanently connected, marketers are experiencing much higher redemption rates with mobile – 10% compared with print coupon rates of 1% – as well as more detailed consumer data. Today's increased need for consumer data will continue to drive mobile coupon use.
In comparison, research in the UK may point to a plateauing of mobile coupon use. According to coupon and voucher services provider Valassis, 90% of consumers now say they use coupons, but growth in the use of digital coupons has remained flat. Only eight per cent 8% of shoppers are using Internet coupons more than they were last year and only 9% are using mobile coupons more.
ABOUT THE AUTHOR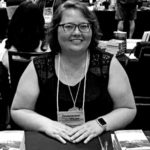 Kristina Knight is a freelance writer based in Ohio, United States. She began her career in radio and television broadcasting, focusing her energies on health and business reporting. After six years in the industry, Kristina branched out on her own. Since 2001, her articles have appeared in Family Delegate, Credit Union Business, FaithandValues.com and with Threshold Media.