Study: Couponers pushing product launches
The study also showed that product recall and purchase intent increased when coupons were offered.
Dynamic Logic conducted the study on behalf of Coupons.com; their research shows that more than one-third of those exposed to brand sponsorship (Food category, CPG) were more aware of a brand post-exposure than average while purchase intent increase an average of 16% (Food category, CPG).
"Brands marketing to digital coupon users not only benefit from increased ad recall and purchase intent, they also gain awareness among this group of consumers that shops more frequently than the average grocery shopper and spends more each time they do," said Tony Biancalana, Regional Vice President of Media Solutions, Coupons.com, INC.. "The new research further underscores the benefits for marketers to connect with this audience."
Other interesting findings include:
• Coupon users 'pre-shop' by browsing online coupon sites
• 59% of coupon users plan to shop in-store within 2 days of online browsing
• 43% will shop within the next 24 hours
Meanwhile, data just out from GfK shows that coupon users spend about 42% more on groceries each year than non-coupon users; they make 25% more shopping trips per year and spend about 13% more per trip. The average coupon user spends about $4,295 per year on groceries while the average non-coupon user spends about $3,000 on groceries.
ABOUT THE AUTHOR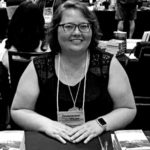 Kristina Knight is a freelance writer based in Ohio, United States. She began her career in radio and television broadcasting, focusing her energies on health and business reporting. After six years in the industry, Kristina branched out on her own. Since 2001, her articles have appeared in Family Delegate, Credit Union Business, FaithandValues.com and with Threshold Media.