PIPsters: a new breed of consumers selling their personal data for cash
Research carried out among online gamers by The Future Laboratory for Confused.com found that more than half would divulge personal information in return for a little something.
Dubbed PIPsters (personal information players), this group of tech-savvy consumers are more than aware that their personal information is in great demand, and they are happy for it to be used as along as they get something in return.
One person in the U.S. has already made over $900 (at the time of writing) by selling a huge wad of his personal online information at a rate of $2 per day's worth of data via Kickstarter. Federico Zannier of Brooklyn, New York, was fed up of other people making money from his own information.
"In 2012, advertising revenue in the United States was around $30 billion. That same year, I made exactly $0 from my own data. But what if I tracked everything myself? Could I at least make a couple bucks back?" writes Zannier on his Kickstarter campaign page.
Zannier has various data packages available. For $2 you can buy a day's worth of data which includes 70 websites visited, 500 screenshots, 500 webcam images, a recording of all his mouse cursor clicks, his GPS location and an application log. Two hundred dollars gets you 7GB worth of his data including thousands of webcam images and websites and an iPhone app and Chrome extension for tracking your own activity.
ABOUT THE AUTHOR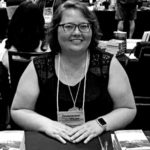 Kristina Knight is a freelance writer based in Ohio, United States. She began her career in radio and television broadcasting, focusing her energies on health and business reporting. After six years in the industry, Kristina branched out on her own. Since 2001, her articles have appeared in Family Delegate, Credit Union Business, FaithandValues.com and with Threshold Media.